Events that relate to the Cued Speech community (e.g., classes, conferences, practice sessions, social events) can be added to the events calendar at DailyCues.com. 
1. Once you are logged in, click +Create in the top left corner of the menu bar.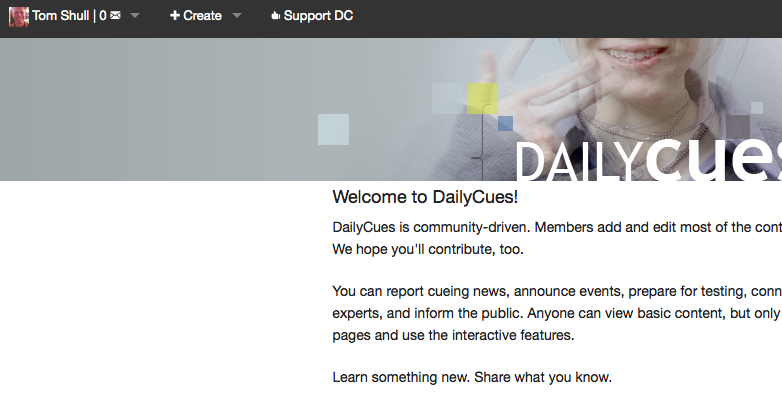 2. In the drop down menu, scroll down and select Events.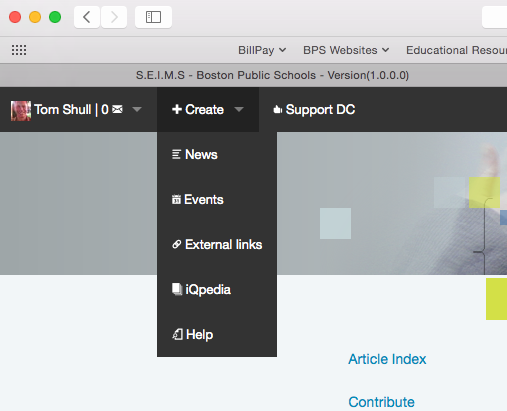 3. This will take you to a form to enter your event information. First, you will need to enter a Title for your event. 

Try to choose something description and specific. The title "Cued Speech Group" is not as clear as "Intermediate Fluency Practice". Likewise, "Test Administration" is too vague. "CLTNCE Administration" names the test being offered.
4. Enter the Day(s) and Time(s)

First, enter the Start date. A pop-upcalendar will help you select the day. Then, enter the End date. You can select All day or enter time ranges. 
5. Enter the street address for your location.

Just enter the street address (e.g., 1300 Pensylvania Ave. NW, Washington, DC 20500). This information will be sued to generate a map. So avoid using descriptions (e.g., The White House) because it can confuse Google maps.
You cannot currently specify multiple locations or multiple dates for a single event.  For example, if you have a recurring Cues on Tap, you'll need to create a separate event for each Cues on Tap. 
If you have a weekend workshop, you will have to specify it as a single date range (e.g. Saturday at 8am to Sunday at 5pm).  In this situation, be sure to specify in the description that the workshop runs from 8am to 5pm on each day. 
If you want to specify specifics about location (e.g., building names, room numbers), you should add that information in the descirption of the event. 
6. Describe your event. Put in the details you want people to know. Try to be descriptive so that someone who is unfamilair with your event would know what to expect and if the event is right for them. You might consider adding information like:
Prerequisites to attend
Cost
Instructor credentials
Items to bring
Building name or room number
Class objectives
Purpose of your event
Skill level needed
You'll see that this field appears and functions like a word processor (see below).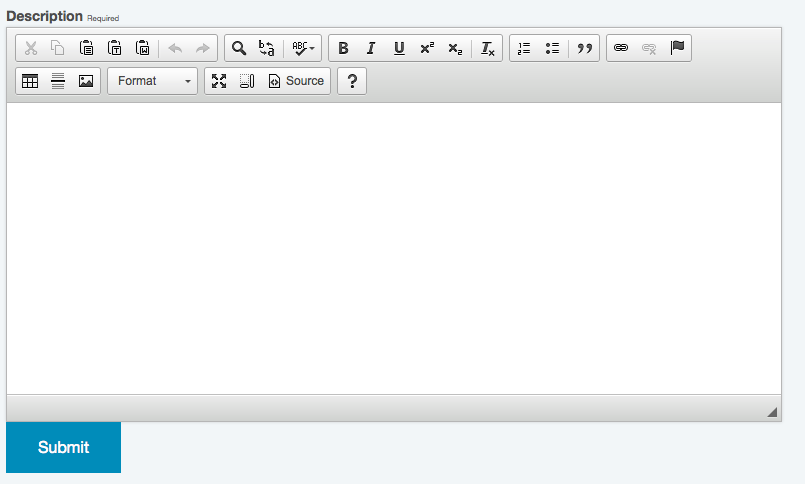 You can format your description with rich text like bold, italicized, and underlined text. You can also include photos and links to dress up the look of the event.
7. Click Submit to save your work and add your event to the site. The event will automatically appear in the events section. If it is happening soon, it is likely to appear in the quick info tab on the main page of the site.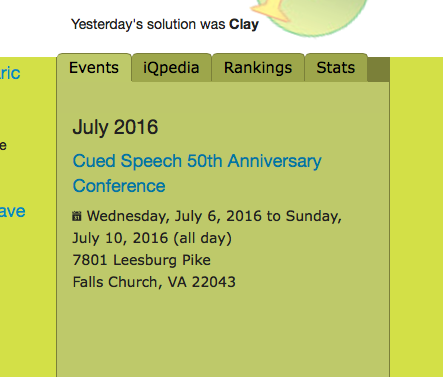 8. Be sure to check your event to make sure it appears as you intended. Also verify the map, which was generated, is correct. You can edit your event at any time.