DailyCues is a membership site. That means that users enter some basic amount of information about their background and skills as they related to the cueing community. We designed DailyCues so that we could improve communication between members of our community. 
Serving Community Needs
The idea behind the CuerConnector is simple. Families and professionals sometimes need support. Whether it's with using CS with a specific foreign language or CS-use with special populations. Usually, people search the internet for cuers that may be able to answer their questions or they contact national cueing organizations who then must be the gatekeepers of information. The CuerConnector is a feature on DailyCues that allows people to search for resources by drawing information from member profiles. If you're looking for a transliterator who knows the Italian CS system, the CuerConnector can help.
Searching the Site 
If you want to search for a person by name or for a topic (e.g., Dutch Cued Speech), you can do so using the search box in the header at the top of every DailyCues page.

Simply type the name or topic into the box and press RETURN (or click on the magnifying glass icon next to the box). This will search the entire site. However, if you are looking for a person, you can then refine your search, by checking the box next to the CuerConnector.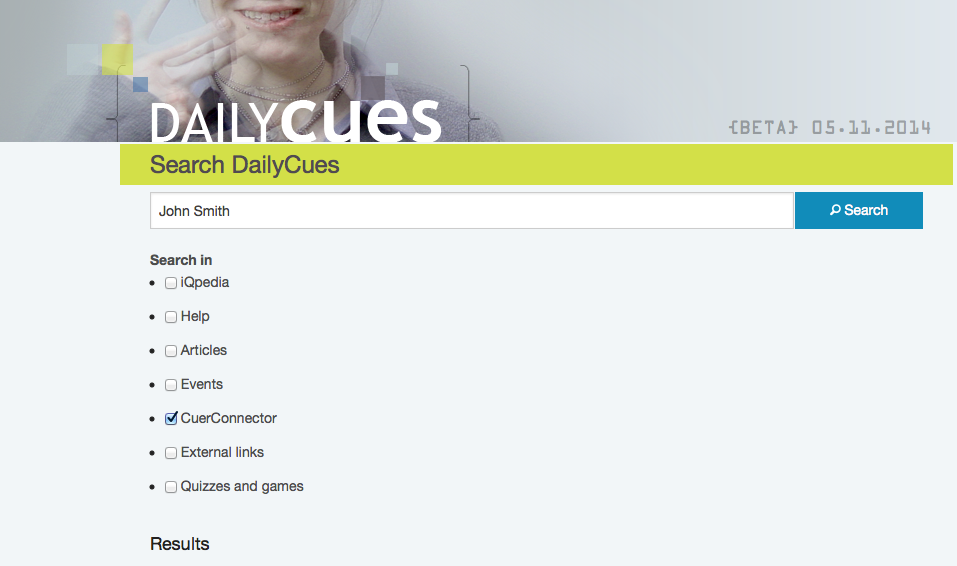 Once you check the CuerConnector box, click the Search button next to the input box.
Using the CuerConnector
From the navitgation bar in the header of any DailyCues page, select CONNECT and scrool down and select CUERCONNECTOR. 
Once you get to the Cuer Connector you will see all the members displayed with their name, avatar, and location. On the right you'll see attributes (e.g., Roles). You can add a filter by selecting the attricture next to the + sign. By selecting + CS Instrucutor, you filter all members so that only CS Instructors appear. You can continue to click on attricbute to refine your search, the number of members shown will become fewer as you add more filters.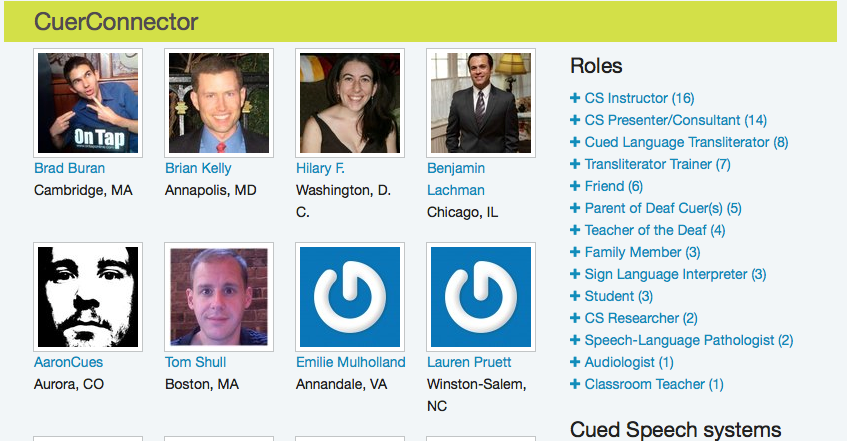 So if you want to find a cueing instructor who knows American Sign Language, simply:
Click + CS Instructor
Click + American Sign Language
The list of remainging members are those who have selected those attributes in their profile. You can start a new search by clicking Clear All Selections at the top of the right header.